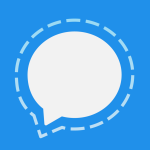 Online Messenger
The best way to get in touch with COBPC is through our messenger. Start by clicking on the Messenger icon

 in the bottom corner.
(Usually responds within 10 minutes during business hours)
Alternate Contact Methods
Call back
(07) 3398 8700
We will return your call as soon as possible.
(Allow up to 48 hours)
Prospective New Members
If you are interested in visiting the club before submitting your application, please get in touch with us to arrange a time. We will show you the facilities and answer any questions you may have.
Postal address
COBPC
PO Box 254
VIRGINIA BC QLD 4014
Visit in Person
Visits to the office are by appointment only.
Where are we?
The club is situated in the Belmont Shooting Complex, 1485 Old Cleveland Road, Belmont. Approximately 1km east of the Gateway Motorway overpass. Brisbane UBD Reference: Page 182, J9