Experience the excitement and challenge of sport pistol shooting with our Come and Try sessions. This is the perfect introduction to the sport with 1:1 instruction by experienced competitors. Learn the fundamentals of safety, grip, stance and trigger control in a safe and friendly environment. Ideal for all ages* and levels of fitness, this unique experience will be something you will remember for a long time. Participants do not need to be licensed.
*Minimum participation age 11+


What do you get?
Every Come and Try session includes:
Half hour express individual format (allow one hour to include briefing and paperwork) – minimal waiting for your turn
Practical warm up with instructions from an experienced instructor
Fun IPSC style competition with one-on-one tuition just for you (simplified with no prior shooting experience required)*
Participants scores will be recorded with high scores displayed on our leader board
Suitable firearms, ammunition and all other specialised equipment supplied
Full safety briefing
Participants must be QLD residents and bring Photo ID
Participants must be 11+ years of age
What does IPSC Competition Look Like?

*Come and try sessions include shooting at different types of targets at varying distances from a static position.
How much will it cost?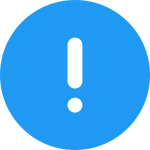 Due to high demand our regular sessions are booked out until April, in the meantime we will be releasing limited sessions where we are able to fit them in.
Includes a $50 voucher to join the club as a full member. Discounts are available for spouses and juniors.
See our membership fee schedule.
* Maximum two participants per one hour session (multiple sessions can be booked back to back for a group)
What do I need to bring?
Please print out Form 33 from Queensland Police website and fill out the first page. Bring this with you on the day.
Please bring your drivers licence or another form of official photo ID.
Please wear comfortable clothing and closed shoes. Strictly no singlets, camouflage gear or thongs. This is an outdoor activity so please ensure you dress weather appropriate.
Pants or shorts with belt loops required.
Sunglasses, sunscreen and a hat are also recommended. If you wear corrective lenses for distance please bring them.
What about wet weather?
Only lightening stops this event. If the event needs to be cancelled due to bad weather, your event can be rescheduled at no cost to you.